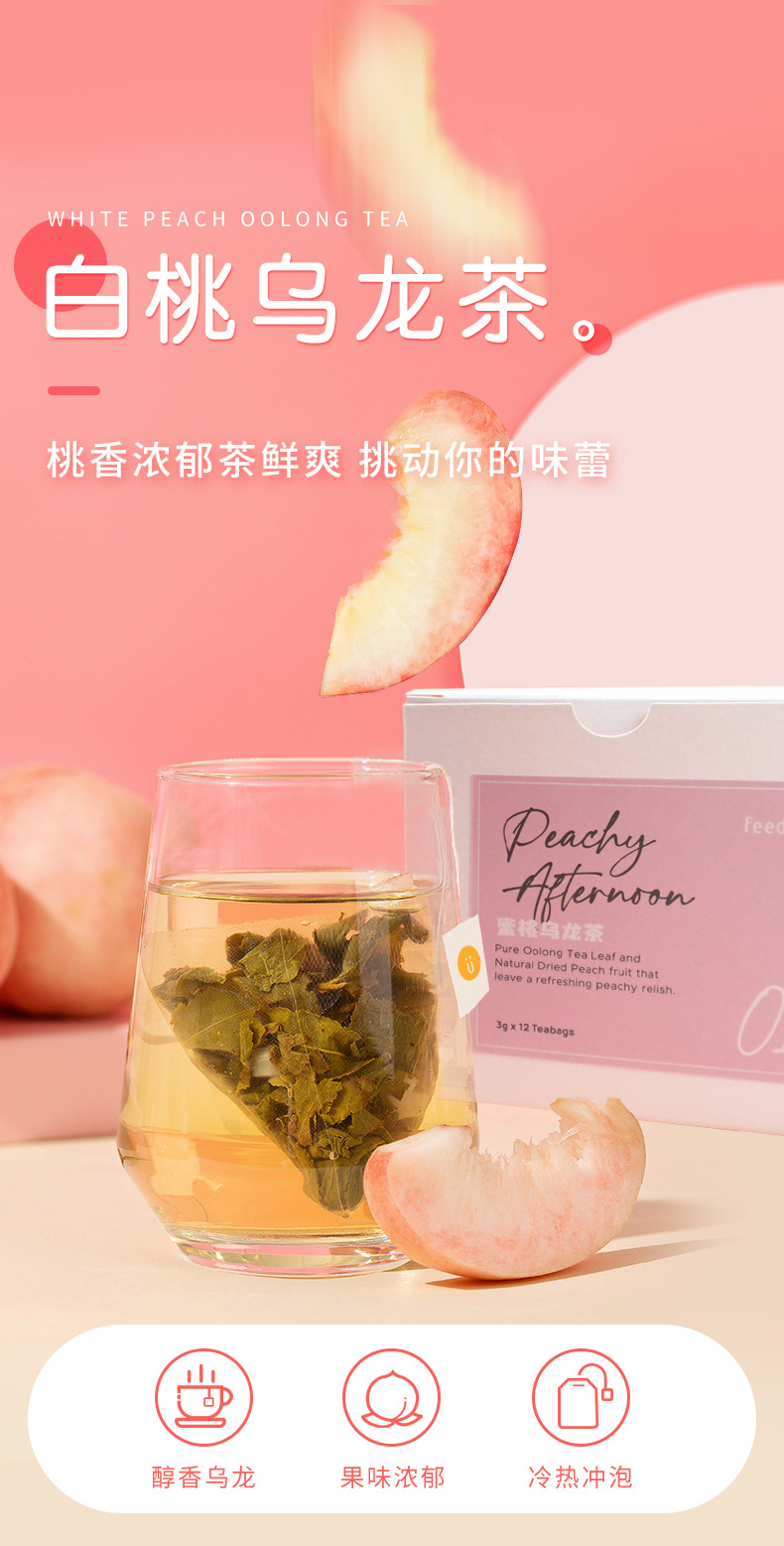 Brand: Feedbud 粮友
Expiration: 1 year
Net Weight: 36g (3gx12bags)
Store in a cool dry place, away from direct sunlight.
**********************************************************************************************************************


【Product Name】Hot / Cold Brew Peach Oolong Tea (Peachy Afternoon)
【Specification】12 teabags/ box
【Flavour】White Peach Oolong Tea
【Product Details】
✔White Peach Oolong Tea/Peach Oolong Tea: Both oolong tea are the same tea tree, so they have many similarities. Oolong tea is also called green tea. But oolong tea is not green tea. Oolong tea is a high-quality tea made after finishing, semi-fermenting, baking and other processes. The biggest difference between oolong tea and green tea is the fermentation process. During the fermentation process, the tea elements in the tea will be combined with the increase in temperature. At this time, the color of the tea will change and the astringency will decrease. The combination of such tea elements is the polyphenols of oolong tea. Tea elements and polyphenols have a strong antioxidant effect. About half of the teas are converted into polyphenols in oolong tea. Therefore, under the action of tea elements and polyphenols, oolong tea has a much stronger effect than green tea. Oolong tea is rich in organic chemical components, the main components are: tea polyphenols, protein, amino acids, vitamins, organic acids, sugars, enzymes, plant alkaloids, etc. Because of its rich nutrients, Oolong tea has health functions.